Hatchbacks are considered to be the best choice for the Indian market as they have some amazing variants that are easy on the pocket. These take very reasonable parking space and effortless driving which is in tune with the Indian roads. Hatchbacks have taken the automobile industry by storm and it is in great demand now. Therefore, I have brought out a list based on popularity scores the country's top ten hatchbacks and its features in Sanjeet Veen list. Check it out now:
Hyundai Elite i20.
The Hyundai Elite i20 Era has been the popular choice this year with Hyundai bagging the car of the year award for its three most promising cars, the Hyundai Grand i10, the Hyundai i20 and Hyundai Creta. The Hyundai i20 offers 84PS@6000RPM in its power capacity and a consistent mileage of 18.6 kmpl in its petrol variant. The car is priced at INR 5.56 lakh. (Ex- Showroom).
Maruti Suzuki Swift
The Maruti Suzuki Swift DLX petrol is powered with 84.3PS@6000RPM and gives a mileage of 20.4kmpl. It is a spacious family car, with a 5-seater capacity. The car is priced at INR 4.54 lakh. (Ex- Showroom).
Maruti Suzuki Baleno
The new Maruti Suzuki Baleno has got a face-lift especially with the rear where its earlier sedan appearance has been transformed to a hatchback look. Nevertheless, it looks ravishing in all its variants. The Maruti Suzuki Baleno 1.2 Sigma offers power of 84PS@6000rpm and a mileage of 21.4kmpl. The car is priced at INR 5.15 lakh. (Ex- Showroom).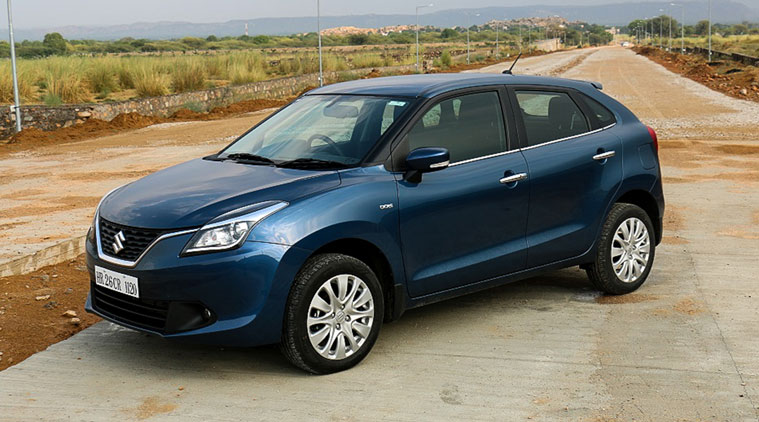 Renault Kwid STD
The Renault Kwid STD is an entry-level hatchback from Renault and is very economically priced, it offers a compact SUV design in its exteriors and is built with a power capacity of 54PS@6000rpm, giving a mileage of 25.17 kmpl in its STD petrol variant. The car is priced at INR 2.62 lakh. (Ex- Showroom).
Hyundai i10
The Hyundai i10 is another economic entrant of the Hyundai family brand and also comes with a CVT variant. The car is powered with 68PS@5678rpm and gives a mileage of 25.17kmpl. The car is priced at INR 4.36 lakh. (Ex- Showroom).
All the above enlisted are the entry-level hatchbacks for 2016-2017 and have been chosen based on customer choice and preference in terms of their popularity. These are affordable for the Indian economy and the Indian terrain.
Sanjeet Veen's List of Top 5 Hatchbacks 2016 In India
The following two tabs change content below.
Vice President
at
Tribune International LLC
My name is Sanjeet Veen, a 50 year old successful entrepreneur, Business Counsellor, and a writer. Right from my childhood, I was an automobile enthusiast. Anything or everything I wanted to do was to establish myself in the same field of interest.
Latest posts by Sanjeet Veen (see all)